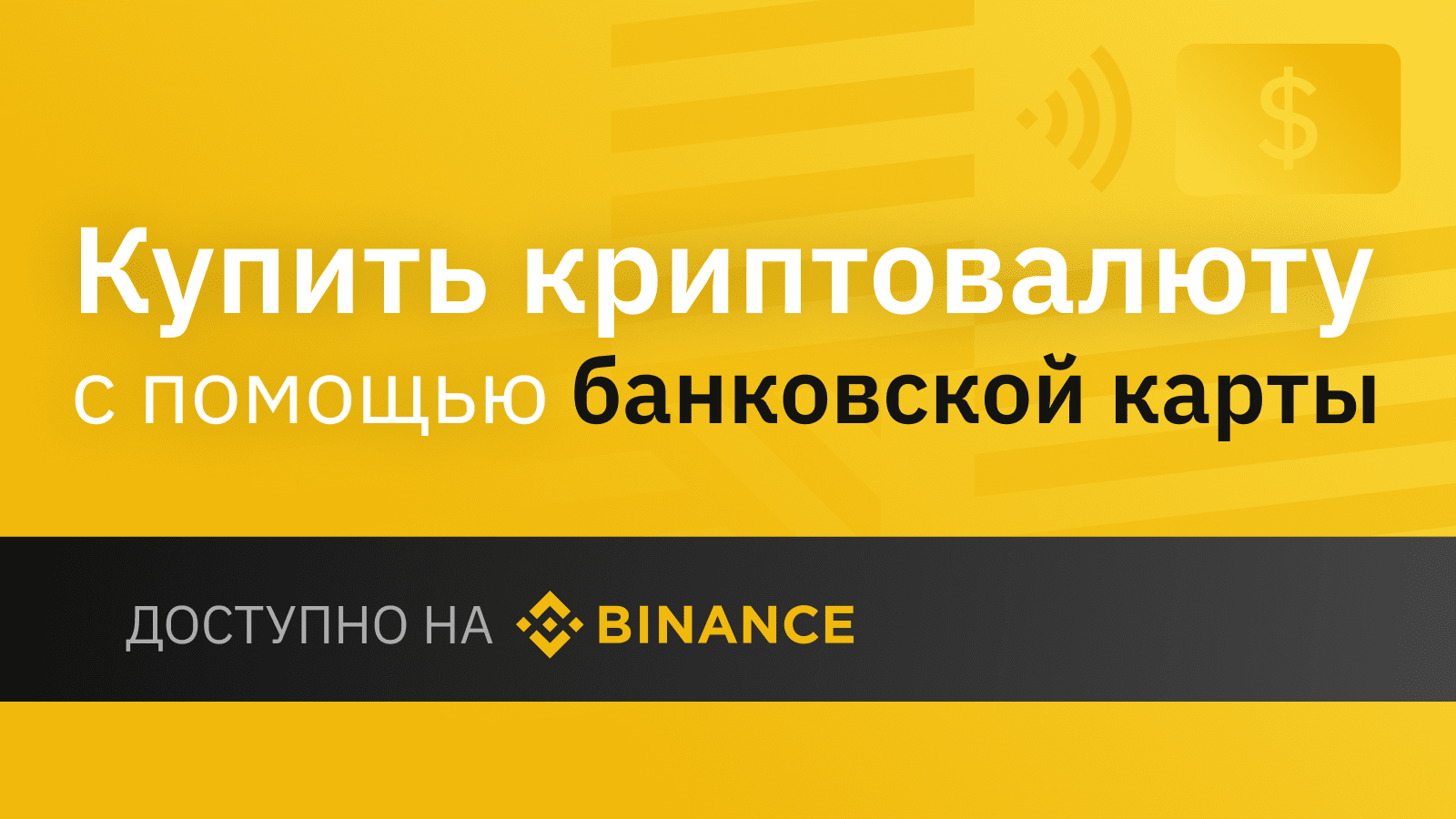 After confirming your identity on the Binance exchange (link to the exchange website here), you will have the opportunity to purchase cryptocurrency using credit and debit cards of Visa and MasterCard payment systems. How to go through the verification procedure, read this article (link to the article "How to go through the verification procedure") .
After successfully passing the verification, you need to add the card to your account. From the drop-down list "Buy cryptocurrency" (1) go to the tab "Credit / debit card" (2)

Select the fiat currency (in our example, the Russian ruble RUB) (1) and enter the amount (2) for which we would like to purchase the cryptocurrency; and then select the cryptocurrency that we would like to purchase (in our example BUSD) (3) and click on the "Buy" button (5)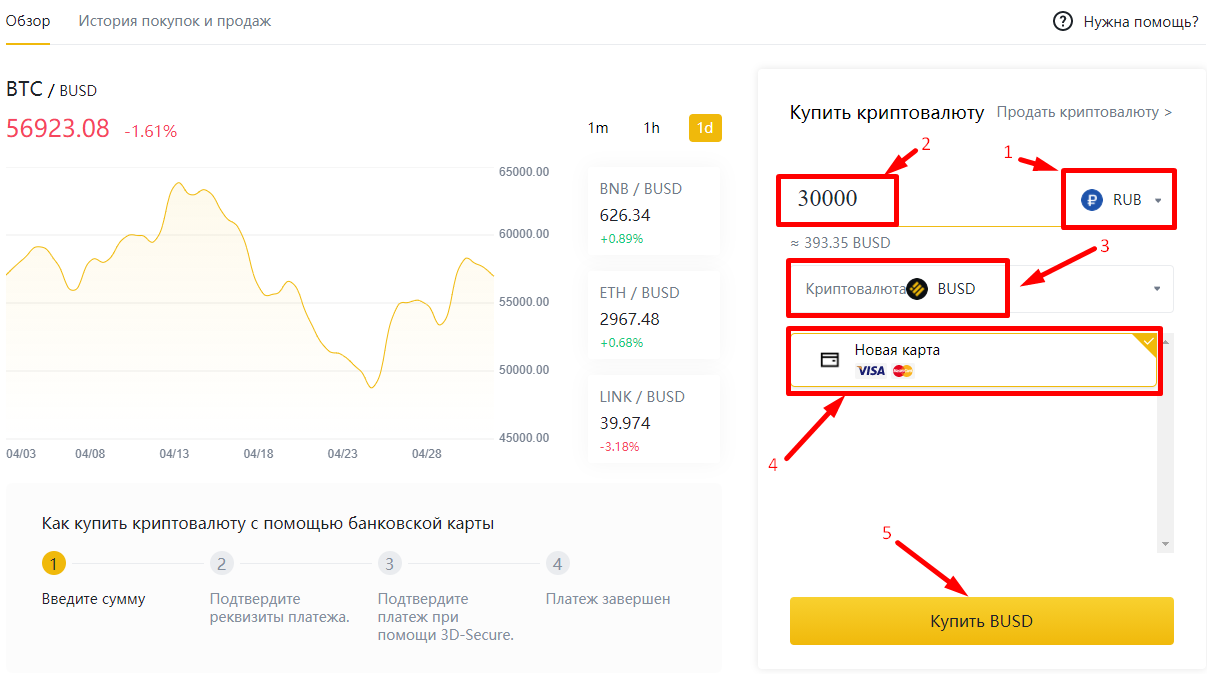 Now we need to link the card (we need to do this only once). To do this, enter the name and surname of the card holder, its number, as well as the expiration date and security code in the appropriate fields.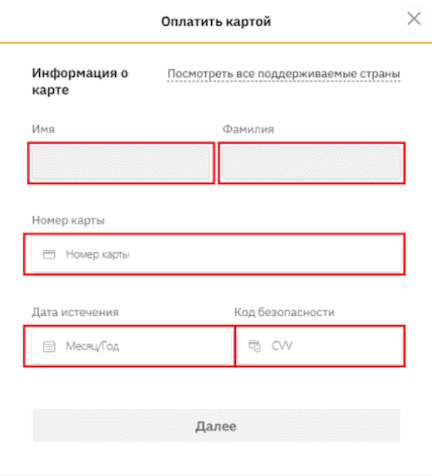 The next step is to enter the "billing address" (ie the actual address of the cardholder). Please note that you will need to do this only once when connecting. Enter the address, zip code, city, region and select the country
We confirm the order (if necessary, enter the confirmation code)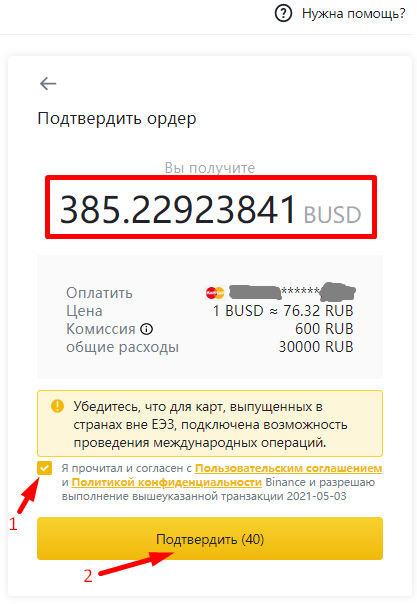 Done! The purchased assets are on the spot balance of the wallet by following the link.
Thus, you bought cryptocurrency using a bank card! You can now trade on Binance and use the added card for deposits and withdrawals on subsequent purchases and sales of cryptocurrency. The next step is create API keys and add them to your crypto-fans.club account.