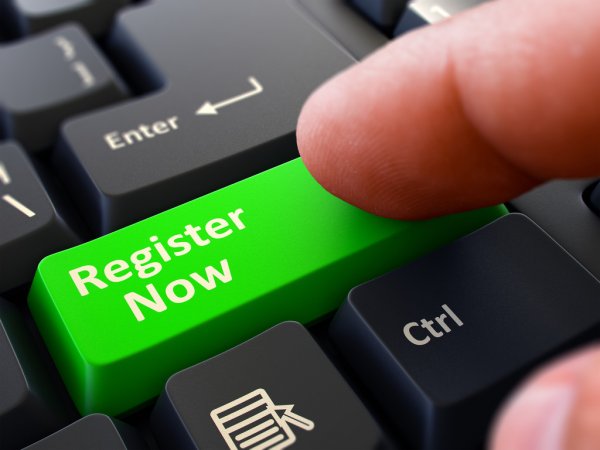 How to register on Binance
(link to the exchange website here)
using email can be found in
in a separate article
1. Log in to the Binance website, then click [Register] in the upper right corner.

2. On the registration page, select the "Mobile" tab and enter your mobile phone number and password. After carefully reading the "Terms of Service" and checking the checkbox, click [Create Account].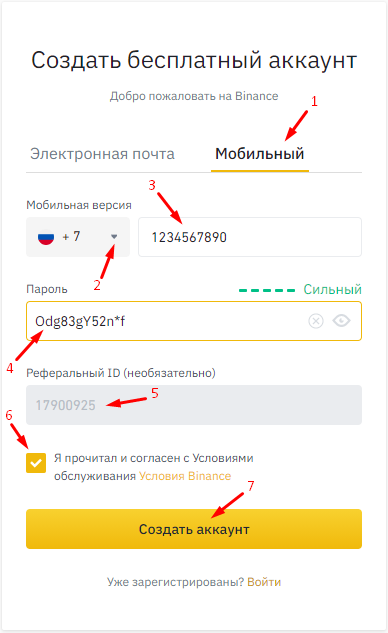 Notes:
For account security, the password must be at least 8 characters long, including 1 capital letter and 1 number. Use Latin letters.
Since you were invited to Binance by crypto-fans.club, please enter the referral club ID - 17900925, if it is not specified.
Please click on Yes or No, depending on your citizenship.





Next, the system will send an SMS with a confirmation code to your mobile phone number, and it will be valid for 30 minutes. Please check and enter the code in time.





After entering the verification code of the mobile phone number, registration will be completed successfully.




For the security of your account, we strongly recommend that you enable two-factor authentication (Google 2FA or SMS 2FA) after first logging into your account.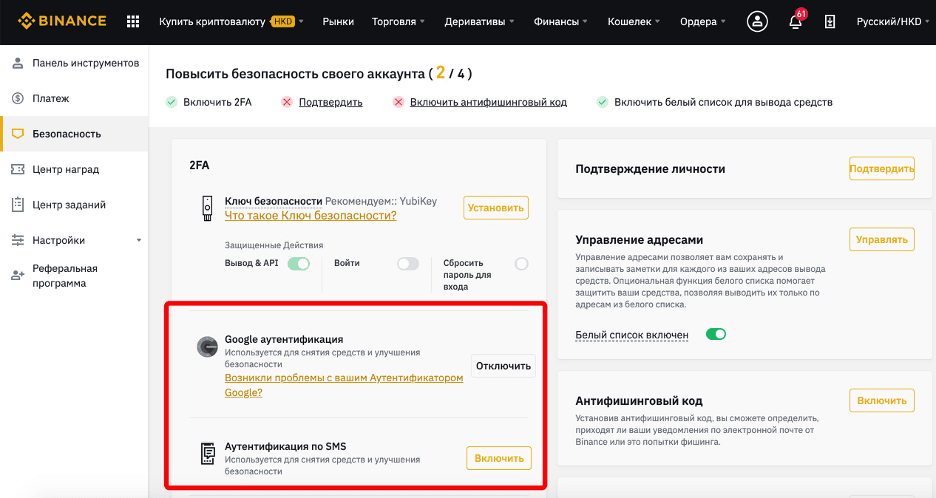 Next, you need to verify your identity, how to check your personal data can be found in in a separate article.