Go to the Binance (link to the exchange website here) website and log into your account, then select [User Center] (1) - [Verification] (2).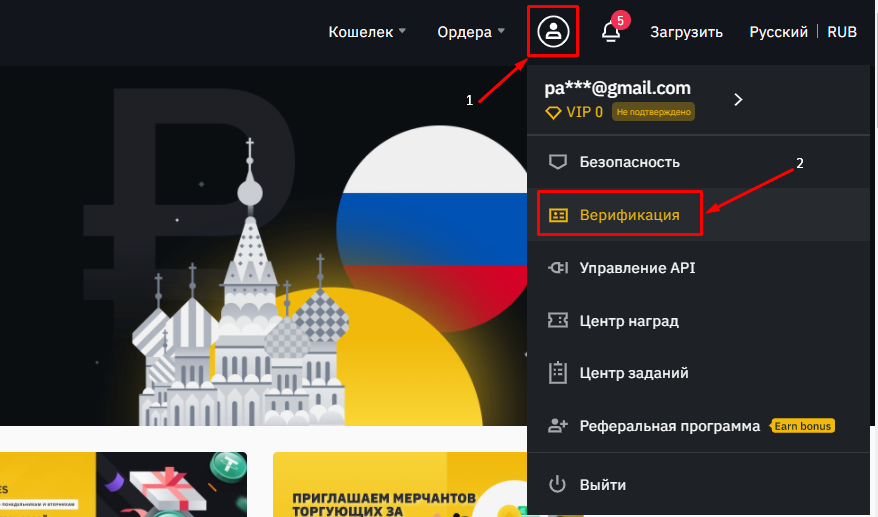 In the Identity Verification section, click [Verify].
After selecting citizenship (1), click [Start] (2).
Please make sure that all information provided matches your identity documents. You cannot change it after confirmation.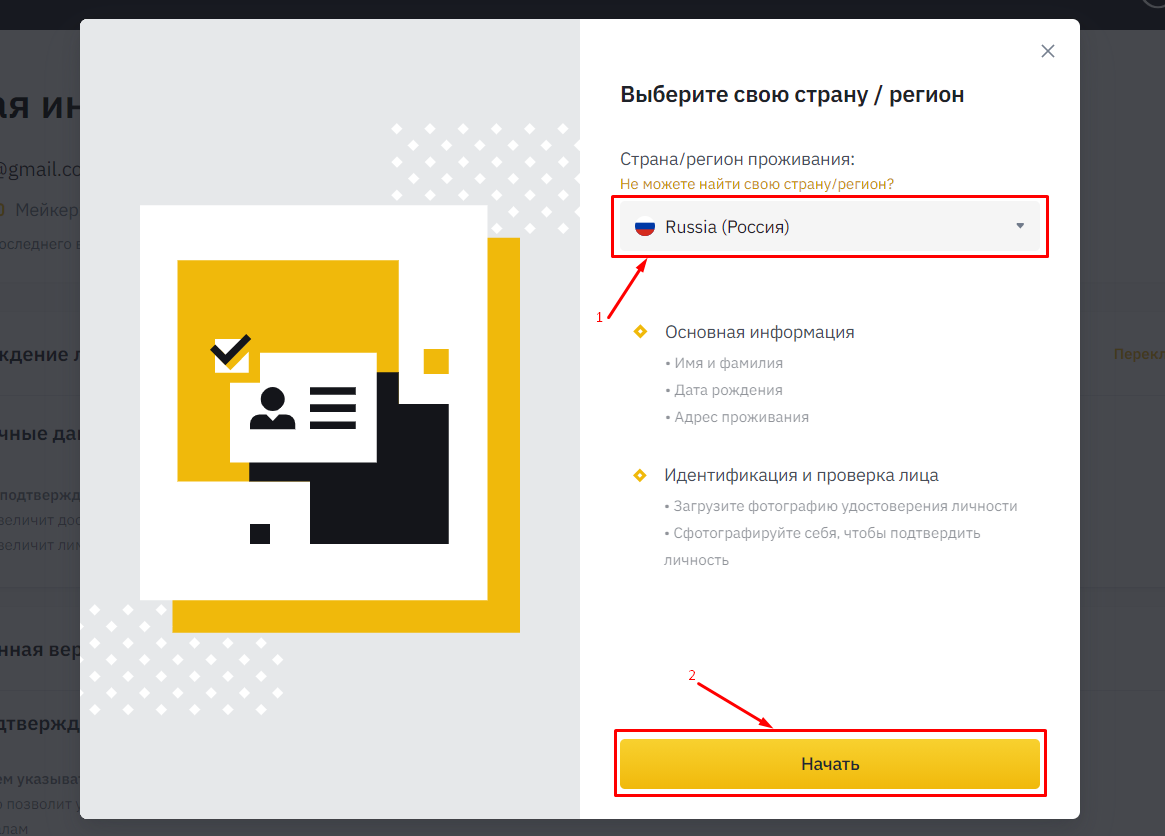 Then enter your personal information and click [Submit and Continue].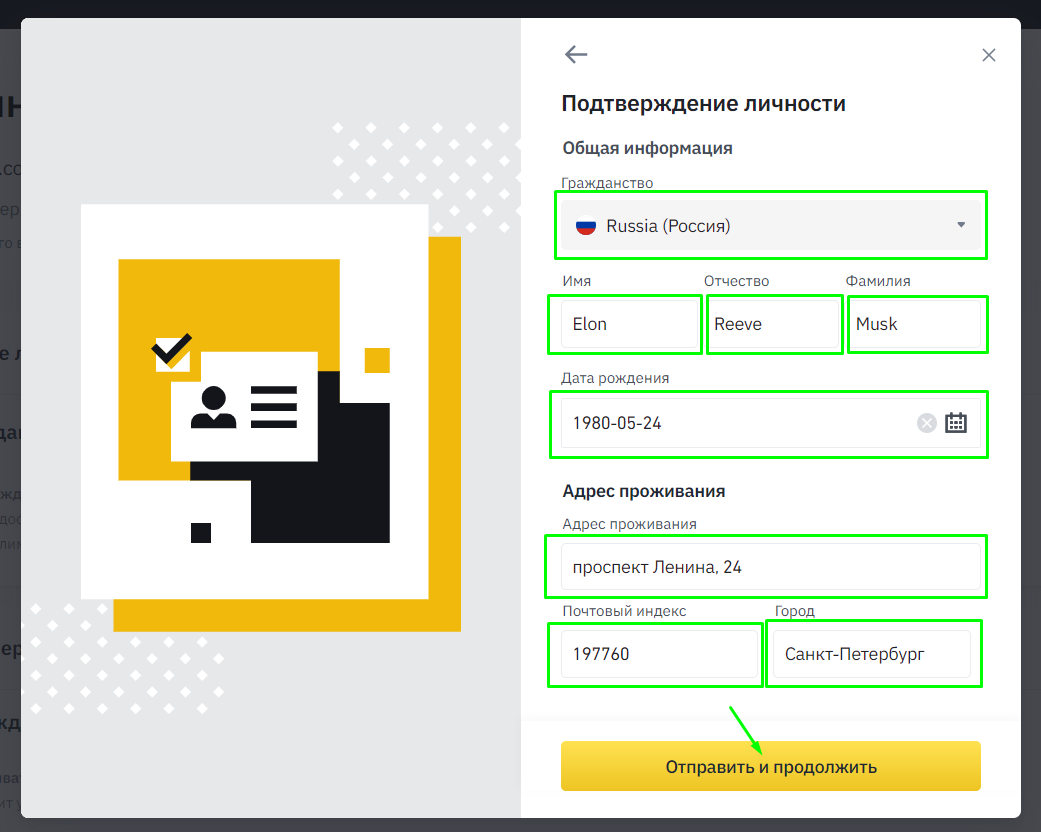 After completing Basic Verification, click [Go to Advanced Verification] to continue.
Then you need to upload photos of identity documents. Please select the appropriate type of identity document, depending on the country that issued your documents. In most cases, users choose a passport, ID card, or driver's license.
Once you select your ID file, you can verify it in two ways:
Having photographed
By uploading files
For example, if you selected an ID, you will need to take a photo of the front and back of your ID. You can do it using your webcam or by uploading an image of the document from your computer.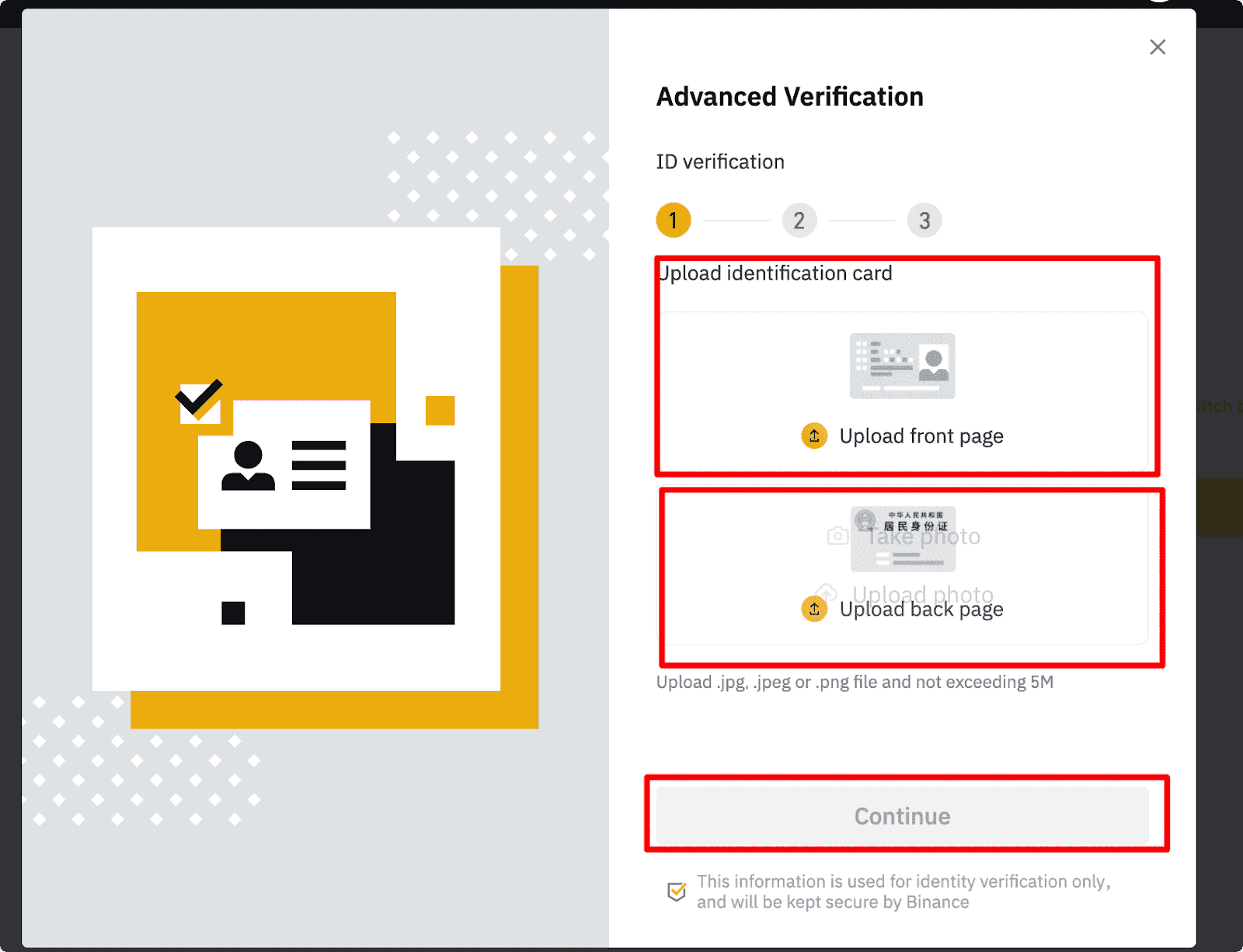 After uploading the photos of the document, the system will ask you to take a new photo for verification. Click on the image area to take a photo, then click [Submit and Continue]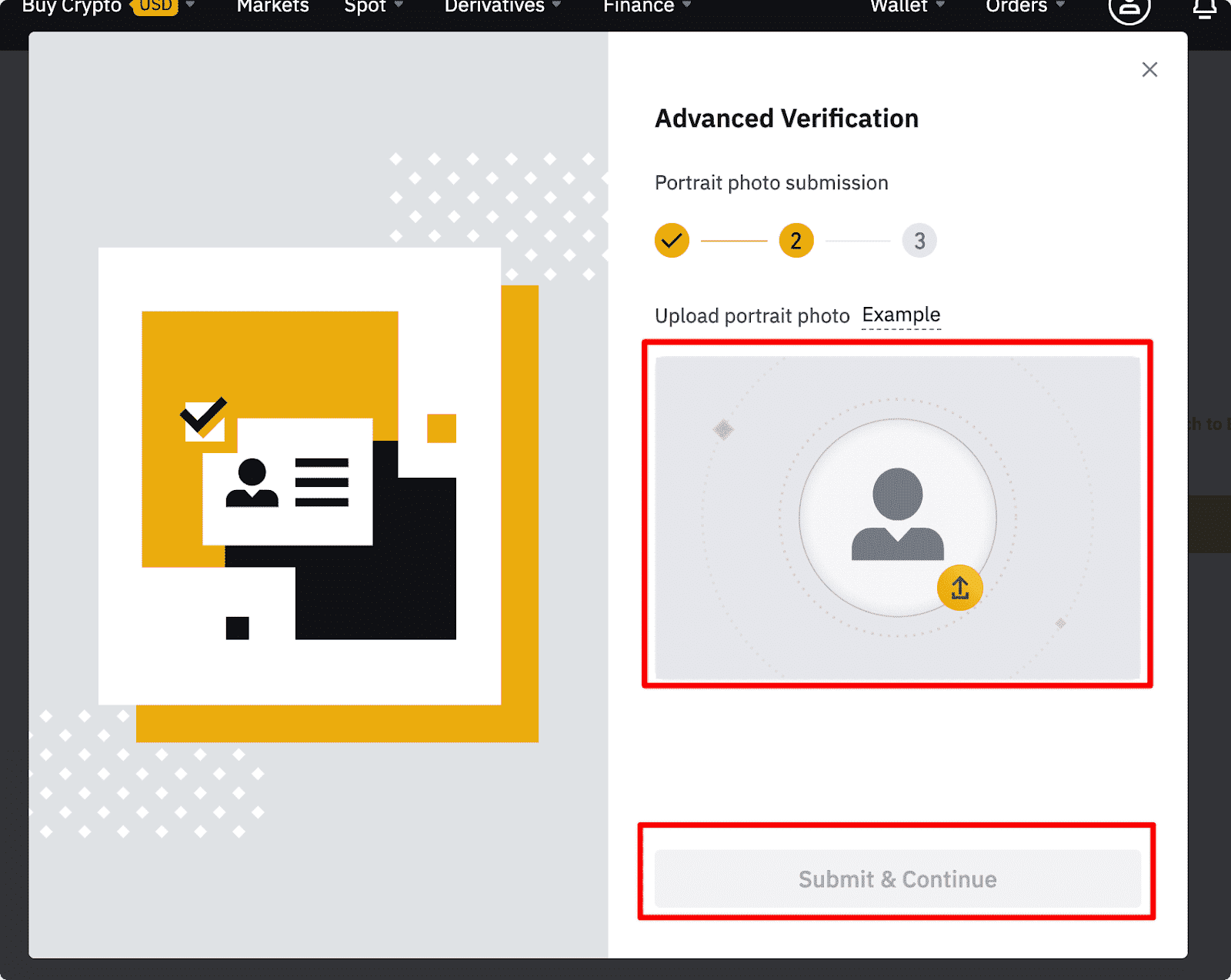 After clicking, the system will ask you to complete the face check. Click [Start Verification] to complete the face verification on the computer.
Alternatively, you can hover your mouse over the [Use Mobile Phone] button and receive a QR code. Scan the QR code through the Binance app to complete the face verification.
After completing the process, please wait. The Binance team makes every effort to timely validate submitted data. Once your application has been verified, you will be sent an email notification.
Be sure to complete the basic information and photo verification process within 15 minutes. Do not update your browser at this time.
You can make up to 10 identity verification attempts per day. If your application was rejected 10 times within 24 hours, you will have to wait 24 hours before trying again.
Frequently asked Questions:
1 - How long does it take for an identity check to be approved?
The verification process usually takes less than 1 hour. However, the automatic check is dependent on third-party security services, so it may take 36 hours or more under maximum workload.
2 - Why do I need to provide information from additional documents?
In rare cases, when users' selfies do not match the provided identity documents, you need to provide additional documents and wait for the results of manual verification. Please note that manual verification may take several days. Please make sure that the documents you provide meet the requirements and wait patiently for the results. Binance employs a comprehensive identity verification system to protect all users' funds. We hope for your understanding in case this caused you any inconvenience!
After checking your personal data, you will have the opportunity to purchase cryptocurrency. How to buy BUSD you can read in a separate article.